BI Connector v5.1 is Released, Now Connect Power BI, Tableau and Qlik to Oracle Analytics Server (OAS) as well!
BI Connector Team |
Back
Oracle Business Intelligence Enterprise Edition (OBIEE) is a great tool for organizations to manage their business data. However, the business users face many difficulties in visualizing OBIEE data and struggle to make timely decisions.
With BI Connector in their Analytics arsenal, many organizations simplified OBIEE data visualization by integrating their OBIEE with modern data visualization tools such as Power BI, Tableau, and Qlik.
Some organizations using OBIEE have moved(or moving) to Oracle Analytics Cloud(OAC) and/or Oracle Analytics Server(OAS) to simplify data visualization while managing to easily retain their existing OBIEE assets.
However, from an end-user perspective, a significant number of the users are already well-acquainted with a modern data visualization tool like Power BI or Tableau, or Qlik and prefer sticking to these tools, rather than switching to OAC or OAS for data visualization.
Hence, these organizations, despite moving to OAC or OAS, prefer connecting the modern visualization tool of their users' choice to OAC or OAS also.
BI Connector, until the v5.0 was working with OBIEE and OAC data sources. In v5.1, we have added the capability to connect to OAS data sources as well.
How to configure your OAS DSNs?
Ok, now you might get questions about how to configure your OAS DSNs. The quick answer is there are no major variations in the DSN configuration setup.
All you need to do additionally is check the Single sign-on box and choose the appropriate option for connecting to your OAC/OAS data sources. You can check out this article for more info.
BI Connector licensing model for OAS
There are no changes made to the licensing model of BI Connector for connecting to OAS data sources.
Your existing licenses of BI Connector, be it trial or subscription, will now connect to OAS also, apart from connecting to your OBIEE and OAC!
Connect your favorite data viz tool to OAS now!
Now organizations can confidently move from OBIEE to OAC or OAS, as BI Connector will still help users to connect their preferred data visualization tool to all 3 data sources (OBIEE, OAC and OAS), using your existing licenses!
Just download BI Connector v5.1, and get your Analytics going for your OAS data sources too!
Subscribe to BI Connector
Get the latest BI Connector news, articles, and
resources, sent straight to your inbox every month.
Related Articles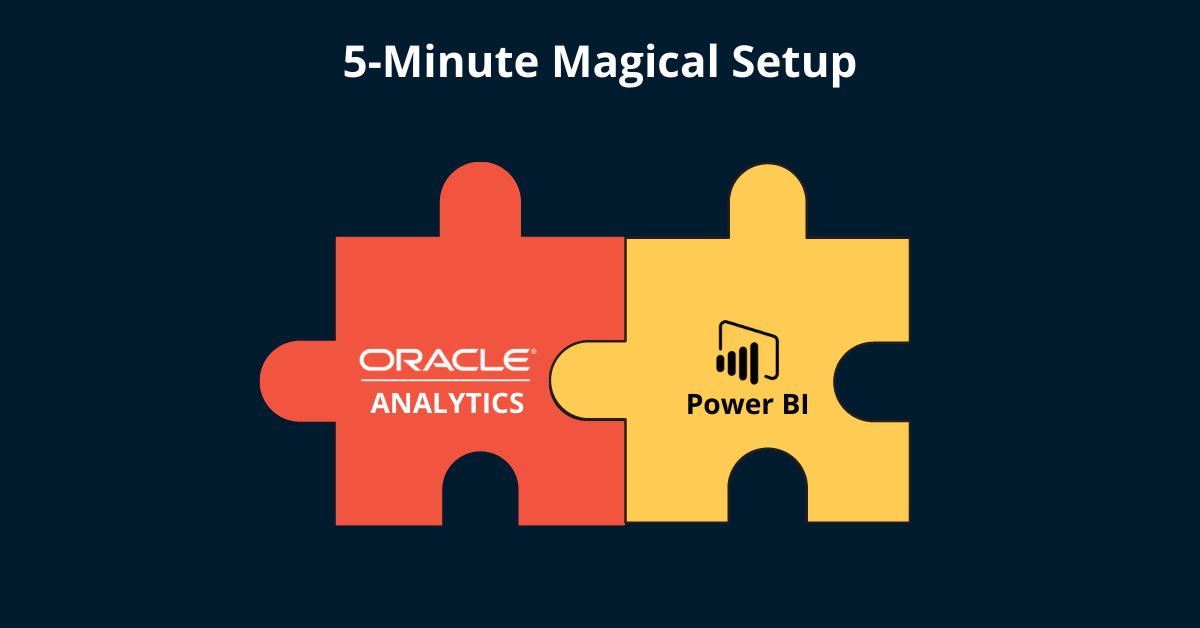 Oracle Analytics With Power BI Extensibility: The 5-Minute…
BI Connector Team |
BI Connector v4.x End-of-Life Support: Everything You Need…
BI Connector Team |
Tableau Certified BI Connector Plugin (Beta Version) is…
BI Connector Team |