DIY solutions for common connectivity issues when connecting Power BI to OBIEE
BI Connector Team |
Back
When connecting Power BI to Oracle BI (OBIEE/OAC/OAS) via BI Connector, it is good for non-technical users to learn the 9 Best Practices recommended by BI Connector.
In this blog post, we'll touch upon just 2 best practices that will help you eliminate most showstoppers and get going with your OBIEE data analytics!
To start, let's list the common issues first:
DSN connectivity issues
OBIEE data update errors
Now let's go to the solutions!
One-click Troubleshoot

When you face an error in the DSN setup stage, BI Connector displays a dialog box with a Run Diagnostics button.

Yes, the one-click troubleshoot refers to clicking the Run Diagnostics button (as indicated in the image below), when BI Connector detects an error.

Clicking this button will show you the exact error message. The end-users (including the non-technical users) can fix it themselves in most cases.

There are 4 possible error messages are:

Invalid OBIEE credentials
OBIEE Server down
OBIEE web services disabled
Server name has an SSO URL

Among the errors listed above, the users most often face the first two (Invalid OBIEE credentials, and OBIEE Server down) and can easily fix them in DIY mode, with almost zero technical assistance from the IT Teams.

The other 2 errors (i.e) OBIEE web services disabled, and server name has an SSO URL, however, require technical assistance. However, the error messages will clearly show what actions the users need to take to fix the error, to help them drastically reduce the turnaround time for the error fix.

For more information, please refer to this post.

Clear Power BI Cache

Another common issue users face is that the latest OBIEE data is not showing up in the Power BI visuals.

The most common reason for this issue is the Power BI Cache. Just clear the Power BI cache using these steps, and restart Power BI, and connect again.
Using the Run Diagnostics feature and clearing the Power BI Cache are just 2 of the 9 recommended best practices for connecting Power BI to OBIEE or Oracle Analytics Cloud (OAC) or Oracle Analytics Server (OAS).
You can learn all the 9 best practices for connecting Power BI to OBIEE by simply watching the webinar recording below!
Subscribe to BI Connector
Get the latest BI Connector news, articles, and
resources, sent straight to your inbox every month.
Related Articles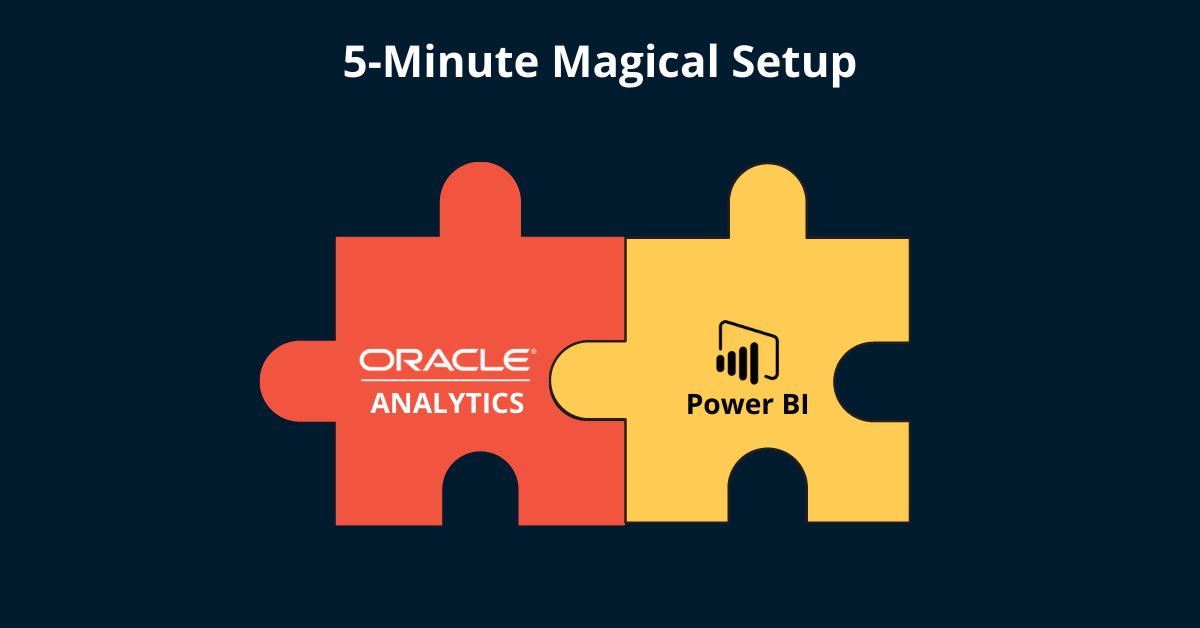 Oracle Analytics With Power BI Extensibility: The 5-Minute…
BI Connector Team |
[Oracle Analytics] How to Create the Wow Moment…
BI Connector Team |
The Road Ahead for Businesses Using Oracle OBIEE…
BI Connector Team |